Weekly News (Dec. 11th-17th)
Communications Governance in the News
Compiled by Charnjot Shokar
Research Assistant, Networked Communications Governance Lab
M.A. Candidate, Communication and New Media, McMaster University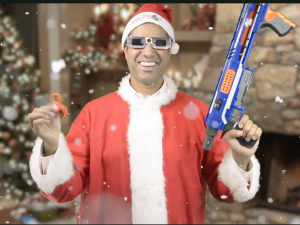 Canadian News: Dec. 11-17, 2017
International News: Dec. 11-17, 2017
Press Releases and Decisions: Dec. 11-17, 2017
Supreme Court of Canada
News Release:
Judgements in leave to appeal
Canadian House of Commons
CRTC
Canadian Intellectual Property Office
Innovation, Science and Economic Development Canada
Microsoft
Facebook
Upcoming Events: Dec. 18-24, 2017
Senate of Canada
Canadian House of Commons
No planned House of Commons sitting days this week; House reconvenes on Jan. 29
Supreme Court of Canada
The Supreme Court of Canada announced today that judgment in the following applications for leave to appeal will be delivered at 

9:45 a.m. EST

on Thursday, December 21, 2017. This list is subject to change.
[FREEDOM OF EXPRESSION] Madelaine Drolet-Savoie c. Tribunal des professions et autres (Qc) (Civile) (Autorisation) (37666) Canadian Charter of Rights and Freedoms  – Freedom of expression –Administrative law – Judicial review – Standard of review – Law of professions – Discipline – Barristers and solicitors – What is the standard of review for a disciplinary condemnation for remarks by a lawyer critical of a court which are neither vehement nor impolite? – What is the role of the lawyer with respect to bringing to the public's attention perceived flaws in the system of justice or the court? – Is it reasonable to require that critical remarks by lawyers be "constructive" or "effective"?
[COMMUNICATIONS PRIVILEGE] David Joseph Douglas v. Her Majesty the Queen (Man.) (Criminal) (By Leave) (37700) Charter of Rights  – Criminal – Search and Seizure – Remedy – RMCP executing search warrants – Whether property seized was subject to solicitor-client privilege – Whether the Court of Appeal erred in law in upholding the dismissal of the applicant's application for an order to quash search warrants issued for the applicant's legal correspondence, for an order returning the property seized pursuant to the warrants and for a judicial stay of proceedings pursuant to ss. 8  and 24(1)  of the Canadian Charter of Rights and Freedoms , and in particular by granting the applicant a remedy that was neither just nor appropriate in the circumstances – ss. 8 , 24(2)  of the Charter .
CRTC
Anticipated releases for the week of 18 to 20 December, 2017

Broadcasting Decisions
Telecom Decisions
Open Consultations
[BROADCAST POLICY] Broadcasting notice of consultation 2017-359-2
Call for comments on the Governor in Council's request for a report on future programming distribution models – Second phase of comments – Deadline for second phase of comments: 

31 January 2018
Upcoming hearings:

January 16, 2017- Gatineau, Quebec: To consider the establishment of a regulatory framework for next-generation 9 1-1 in Canada. Telecom Notice of Consultation CRTC2016-116 View hearing documents (2016-116)
Innovation, Science and Economic Development Canada